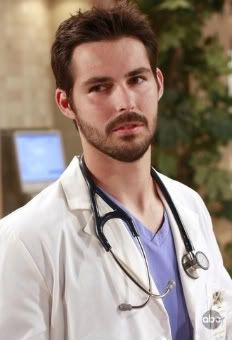 General Hospital
executive producer
Frank Valentini
spent the day a twittering about a "BIG" surprise coming on today's episode of
General Hospital
and it all lead up to the final moment of the episode in which in an arguably lack luster scene Maxie admitted to Spinelli that she saw Matt KILL Lisa Niles!
Um yea... so I definitely saw this twist coming a mile away, but I kinda got swept up in the "Shocking twist" promotion that Frank was doing and assumed that the final act might have included a twist surprise by Frisco Jones (aka
Jack Wagner
) for just a quick drop in! Now THAT would have been shocking and amazing, but this...not so much.
What did you think of the twist? Were you shocked? Let me know in the comments below.